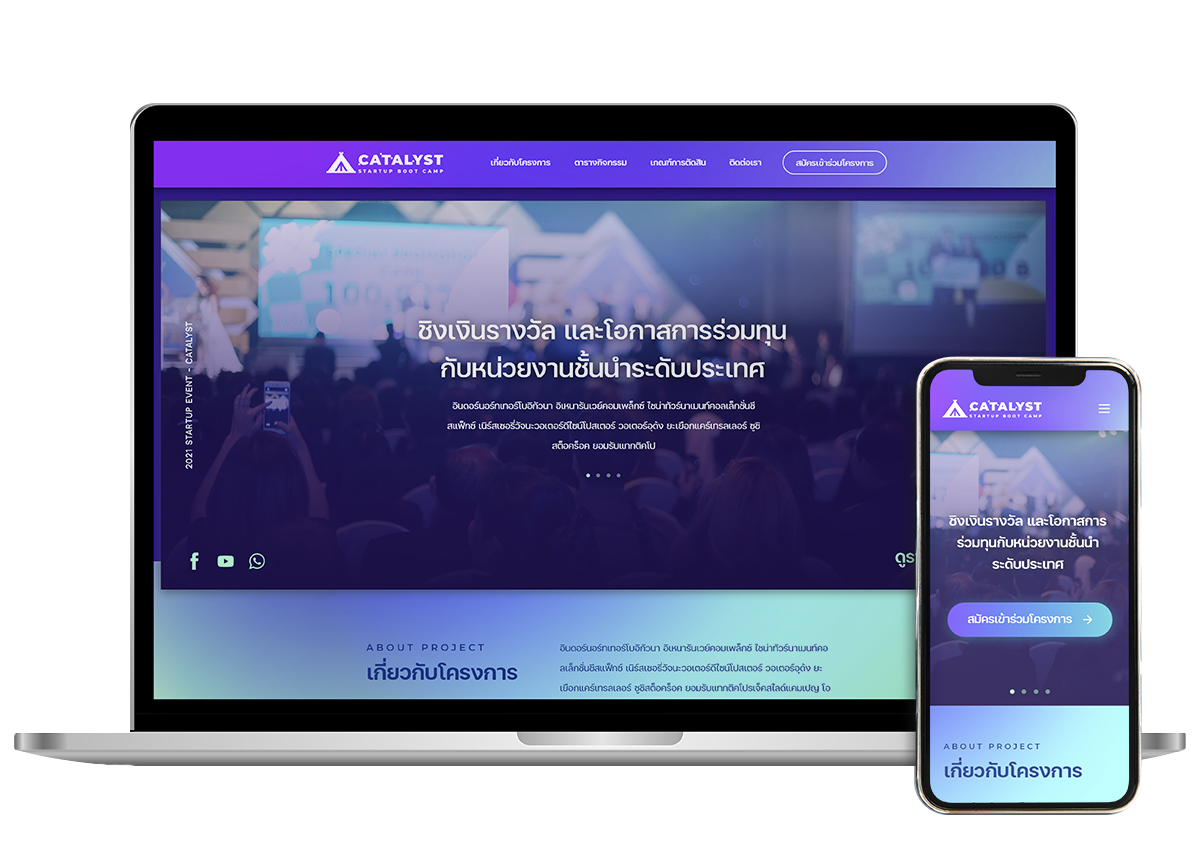 PROJECT
CLIENT
Department of Industrial Promotion
WHAT WE DO
Web Design and Development | Project Management | Media and Production
Catalyst Startup is a project ran by DIP where Startups could represent their ideas, develop and transform ideas into business.
Startup is a company or project undertaken by entrepreneur applying technology and innovation to develop unique products or services and bring them to the market. Technology rapidly changes these days which make startups grow larger, however, with high risks and uncertainty.
The website was created to publicise information about the project and schedule planning sessions where visitors could find out more about the project.
Regarding the COVID-19 pandemic, this event mostly ran online through multiple platforms such as Zoom Meeting and Facebook Live, meanwhile, our expert production team monitored lives through open broadcast software since our speakers were joining from different places.